Suse

H
ow do I block port number with iptables under Linux operating systems?
[click to continue…]

H
ow do I get the system time in BASH? How can I get the Linux system using bash shell?
[click to continue…]

I
can use the "
smartctl -d ata -a /dev/sdb
" command to read hard disk health status directly connected to my system. But, how do I read smartctl command to check SAS or SCSI disk behind Adaptec RAID controller from the shell prompt on Linux operating system?
[click to continue…]

Suse Linux is similar to RPM based Linux distro such as RHEL but does not comes with yum command. How do I install a rpm file or packages such as Apache or PHP under Suse Enterprise / OpenSuse Linux?
[click to continue…]

How do I start / stop or restart networking service under Suse Linux without rebooting the server?
[click to continue…]

How do I see attached scsi devices for my IBM server powered by Red Hat Enterprise Linux 5 or 6? How do I list all SATA hard disk names under Debian or Ubuntu Linux?
[click to continue…]

I get lots of e-bills (utility, telephone, Internet, mobile, cable and so on) in a PDF format for my small business and I need to forward those to my accountant. However, all PDFs files are password protected. I don't want to share my account password with anyone to just open my bills. Evince is a PDF document viewer capable of displaying password protected files but it cannot remove the password. How do I remove a password from all PDFs under Ubuntu or any other Linux distribution in a batch mode?
[click to continue…]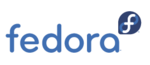 How do I install Google Chrome browser under Linux operating systems? How do I install google-chrome-beta_current_amd64.deb or google-chrome-beta_current_x86_64.rpm file under Linux?
[click to continue…]

BIND9 dynamic updates allow remote servers to add, delete, or modify any entries in my zone file. How do I disable dynamic updates under BIND 9 (named) for any zone?
[click to continue…]

I've Huawei technologies EC1260 CDMA HSIA USB modem. How do I configure Tata Teleservices "Tata Photon+ Mobile Broadband" Service under Linux operating systems using this modem?
[click to continue…]