Solaris-Unix

How do I display LUNs under Solaris UNIX version 10 or earlier?
[click to continue…]
Sysadmin because even developers need heroes!!!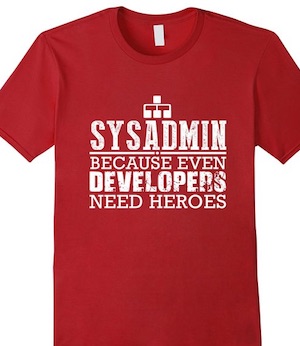 How do I uninstall or remove Webmin software under Linux / UNIX operating system?
[click to continue…]

How do I add swap space under Solaris / OpenSolais UNIX operating systems?
[click to continue…]

How do I verify and diagnosis SSL certification installation from a Linux / UNIX shell prompt? How do I validate SSL Certificate installation and save hours of troubleshooting headaches without using a browser? How do I confirm I've the correct and working SSL certificates?
[click to continue…]

I forgot the MySQL root password. How do I reset MySQL root password?
[click to continue…]

One of the most common ways for hackers to break into a Solaris system is to exploit buffer overflows. How do I turn on buffer overflow protection under Solaris UNIX operating system just like CentOS/Redhat Linux system?
[click to continue…]

My ISP requires that mail from my dynamic IP to our small business email addresses uses their outgoing SMTP servers. This is probably done to reduce abuse and spam but now I'm not able to send email and local Postfix log file displays authentication failure message. How do I relay mail through my mail ISP servers using Postfix SMTP under Linux / UNIX like operating systems?
[click to continue…]

I am trying to use xargs command using shell pipes and not able to understand how to control and use command line arguments. For example I'd like to find out all *.c file located in 100s of sub-directories and move them to another directory called ~/old.src. How do I use command line args with xargs to achieve the same?
[click to continue…]

H
ow do I redirect output and errors to /dev/null under bash / sh shell scripting? How do I redirect the output of stderr to stdout, and then redirect this combined output to /dev/null device? In Unix, how do I redirect error messages to /dev/null?
[click to continue…]

I know how to use old banner command to print a large, high quality banner on the screen or printer. Recently, I saw colorful banner on friends laptop. How do I display large colourful characters on screen, especially on terminal? How do I create colorful text banners on screen?
[click to continue…]