Q. Can you connect a Linux server to a Windows server 2003 or Windows server 2008 for sharing files and printer? Can you access files stored on Windows server from Linux server?

A. Short answer – yes.
Long answer – Windows operating system uses Server Message Block (SMB) application-level network protocol (also known as CIFS). It is mainly used to provide:
Shared access to files
Printers
Serial ports
Miscellaneous communications between nodes on a network.
In order to communicate with a Windows server you need special software on a Linux (UNIX) called Samba, which provides following services:
File and print services for various Microsoft Windows clients
Can integrate with a Windows Server domain, either as a Primary Domain Controller (PDC) or as a domain member
Can be part of an Active Directory domain
Access file stored on Windows
Access shared windows printer and so on
Samba program is by default included in many Linux distributions. Discussion releated to samba installation and configuration is beyond the scope of this FAQ section. I recommend following resources:
Sysadmin because even developers need heroes!!!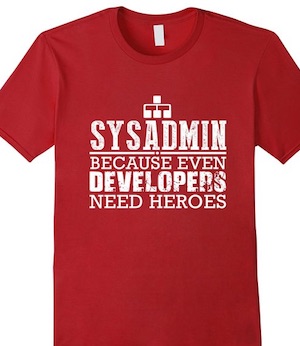 Share this tutorial on: