I
would like to switch to Linux. I want to try free and functional operating system. How do I download Linux ISO images to install on my Desktop / Laptop / Server? Where can I download Linux operating system for my desktop usage?
The most common method of installing Linux is by booting from a CD-ROM or DVD that contains the installation program and installable software. GNU/Linux is available as free download from various websites or the official project websites. You need to download Linux CD / DVD ISO files using any one of the following methods:
[a] Bitttorent – a peer-to-peer file sharing (P2P) communications protocol. You need BitTorrent client program that downloads files using the BitTorrent protocol such as BitTorrent, Azureus, BitComet, Deluge, µTorrent etc.
[b] FTP / HTTP downloads – Regular browser can download ISO files.
Burn an ISO Images
Once downloaded iso files, you need to burn an ISO images on CD or DVD using various programs.
A note about MS-Windows Disk Image Burner
Go to Download folder.
Right-click on an ISO image and choose 'Open with > Windows Disc Image Burner'.
Choose a disc burner drive name and select 'Burn'.
If you are using an older version of MS-Windows, try InfraRecorder app. It is a free and open-source image-burning program.
Linux DVD/ISO Image Download
Visit the following sites to download ISO images as per your requirements.
Linux Server Distributions
Most popular Linux distribution for server usage such as a web/ftp/proxy/LAMP or an email server:
Linux Desktop Distributions
Cutting edge software along with latest kernel, suitable for desktop or laptop users:
Linux Router or Firewall Distributions
Following specifically designed to be used as the operating system of a machine acting as a router and/or a firewall.
Embedded Linux Distributions
An embedded Linux computer system can be installed on mobile phones, personal digital assistants, media players and other consumer electronics devices. Linux is also used in other embedded applications such as networking equipment, routers, machine control, industrial automation, navigation equipment and medical instruments.
Enterprise Linux Server / Desktop operating system with support
Following distribution requires some sort of paid subscription to download ISO images and patches:
Other options
Purchased a low price Linux CD
Get Linux CDs free by request
A magazine cover disk
See also:
Sysadmin because even developers need heroes!!!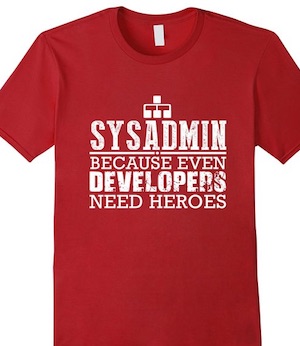 Share this tutorial on: