databases

How do I use mysqldump command with Unix shell pipes?
[click to continue…]

Can you tell me where are MySQL error and other log files are located under Linux / UNIX / BSD operating systems?
[click to continue…]

H
ow do run a shell script with an AppleScript? How do I integrate shell scripts into AppleScript? How do I call a shell script called /path/to/chkhost.sh using an applescript?
[click to continue…]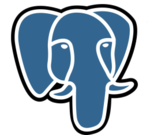 Q. I've installed Postgresql under Red Hat Enterprise Linux 5.x server. I've created username / password and database. But when I try to connect it via PHP or psql using following syntax:
psql -d myDb -U username -W
It gives me an error that read as follows:
psql: FATAL: Ident authentication failed for user "username"
How do I fix this error?
[click to continue…]

H
ow do I display a list of all databases under MySQL database server running on a Linux or Unix-like system?
[click to continue…]

How do I search for file in Bash?
[click to continue…]