enterprise linux

How do I change password under Redhat Enterprise Linux?
[click to continue…]
Sysadmin because even developers need heroes!!!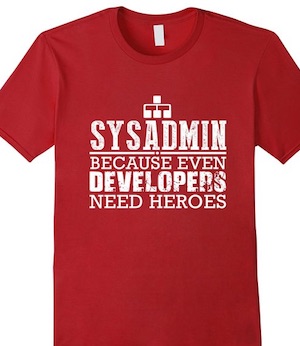 The default algorithm for storing password hashes in /etc/shadow is MD5. I was told to use SHA-512 hashing algorithm. How do I set password hashing using the SHA-256 and SHA-512 under CentOS or Redhat Enterprise Linux 5.4?
[click to continue…]

How do I protect my yum repo's packages from certain repositories getting replaced / updated via yum command itself under CentOS / RHEL / Redhat Enterprise Linux?
[click to continue…]

I
've recently noticed that two of my former employees are still accessing one of our Linux box. Old user account wasn't deleted because it has some important files. How do I make sure account get deleted without losing files and email stored in the account? Can you describe a terminations clearance policy for an employee account including email accounts, forwarding aliases, ssh / ftp, and access to vpn dialup services under Red Hat Enterprise Linux server?
[click to continue…]

I revived my new Dell server pre installed with Red Hat Enterprise Linux server v5.2. However, my box boot with a GUI login system ( Gnome ). There is no reason to run X Windows on my dedicated mail and Apache web server. I only need ssh. How do I disable X login and windows without reinstalling the operating system to improve security and performance?
[click to continue…]

We have over 20+ Dell Precision M6400 laptops pre installed with Red Hat Enterprise Linux version 5.x. I was asked to disable Wi-Fi on all laptops as it poses a serious security risk to our sensitive (classified) systems and networks. How do I disable wireless networking (802.11) under Linux?
[click to continue…]

How do I install packages via DVD / CD using yum command under CentOS Community Enterprise Linux version 5.x?
[click to continue…]

How do I add route (router IP 192.168.1.254) to my Centos Linux systems from the command line?
[click to continue…]

I'm trying to install all the default packages by group using 'yum groupinstall groupname' command under RHEL v5.x. But, grouplist, groupinstall, and groupdelete options are not working with yum. How do I fix this issue and make sure yum command works with software groups under Redhat Enterprise Linux to increase my productivity?
[click to continue…]

How can I use yum to download source packages instead of manually downloading every single package from RHN / CentOS / RedHat Ftp website?
[click to continue…]