fdisk command

H
ow do I identify the boot device or boot path in Linux operating system?
[click to continue…]

I
s it possible to just backup my Linux partition table and restore it when required? How do I restore partition table if it get deleted by mistake on Linux operating system? How do I backup and restore a GPT partition table on Linux?
[click to continue…]

How do I list all hard disk partitions under Linux operating systems?
[click to continue…]

H
ow do I Install Slackware Linux version 13.13 using a bootable USB stick under Unix or Linux operating systems?
[click to continue…]

Something is wrong with my RHEL networking configuration so I booted using my ISPs remote rescue kernel mode to fix my system. How do I mount and chroot into actual installation to fix the problem? How do I boot from any Live Linux CD and chroot into /dev/sda1 or /dev/md0 to fix the problem or recover the data?
[click to continue…]

How do I reload the partition table in Ubuntu Linux without rebooting the systems?
[click to continue…]

Recently my old desktop system crashed and I brought a new Ubuntu Laptop from Dell. To access my data from old hdd; I've attached my desktop harddisk using an external USB case. Now my old data is stored using external USB hard disk. How do I recover data from encrypted ~/.private home directory using an Ubuntu Live CD and copy it to existing laptop drive using known passphrase?
[click to continue…]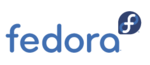 How do I create a bootable USB pen drive to start my CentOS / Fedora Linux? How do I create a bootable USB flash pen for installation of Linux, and for creation of rescue and other special-purpose boot disks using command line options?
[click to continue…]

How do I display or show a list of all hard disk drive partitions under Linux operating systems?
[click to continue…]

How do I create Software RAID 1 arrays on Linux systems without using GUI tools or installer options? How do I setup RAID 1 array under Linux systems?
[click to continue…]