freebsd ports

How do I install gimp under FreeBSD operating systems?
[click to continue…]
Sysadmin because even developers need heroes!!!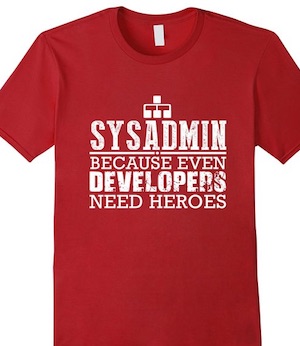 How do I install ports in FreeBSD operating systems using the command line options?
[click to continue…]

I
am using
make search name=foo
command but getting the following error:
The search target requires INDEX-9. Please run make index or make fetchindex
How do I search ports tree under FreeBSD operating system and fix this issue?
[click to continue…]

I've installed few software using tar ball format under Linux or FreeBSD ports using make command. However, my system doesn't recognize the installed command. I've to reboot the system or log out and log in again to use the same. How do I fix this problem?
[click to continue…]

H
ow do I install OpenNTPD ( a Unix system daemon implementing the Network Time Protocol) to synchronize the local clock of a FreeBSD computer system with remote NTP servers called ntp.myisp.com?
[click to continue…]

Q. I'm running FreBSD on an old PC and find that all the visual bells and whistles in FreeBSD X11 are really slowing things down. How do I install vim text editor under FreeBSD without using GUI (gvim) version? How do I build vim port without X11 GUI?
[click to continue…]

How do I install wget the non-interactive network downloader under FreeBSD operating systems? How do I install wget on FreeBSD 8.x?
[click to continue…]

Q. I'm trying to upgrade my PHP version from 5.2.6 to 5.2.8 using portupgrade command. But I'm getting following errors:
*** Error code 1

Stop in /usr/ports/lang/php5.
*** Error code 1

Stop in /usr/ports/lang/php5.
*** Error code 1

Stop in /usr/ports/lang/php5.
** Command failed [exit code 1]: /usr/bin/script -qa /tmp/portupgrade.42275.0 env UPGRADE_TOOL=portupgrade UPGRADE_PORT=php5-pcre-5.2.6_2 UPGRADE_PORT_VER=5.2.6_2 make reinstall
—> Restoring the old version
pkg_add: warning: package 'php5-pcre-5.2.6_2' requires 'php5-5.2.8', but 'php5-pcre-5.2.6_2' is installed
** Fix the installation problem and try again.
[Updating the pkgdb in /var/db/pkg … – 62 packages found (-0 +1) . done]
** Listing the failed packages (-:ignored / *:skipped / !:failed)
! lang/php5 (php5-pcre-5.2.6_2) (install error)
How do I fix this problem and upgrade php5-pcre?
[click to continue…]

Q. I've installed FreeBSD server without ports. When installing my FreeBSD system, sysinstall asked my, if I would like to install the Ports Collection? I chose not to install it. Now, how do I obtain and install the FreeBSD ports collection in /usr/ports?
[click to continue…]

Q. How do I install and configure xcache under FreeBSD operating systems for Apache, lighttpd or ngnix web server?
[click to continue…]