ifconfig command

How do I configure VLAN under FreeBSD operating system?
[click to continue…]
Sysadmin because even developers need heroes!!!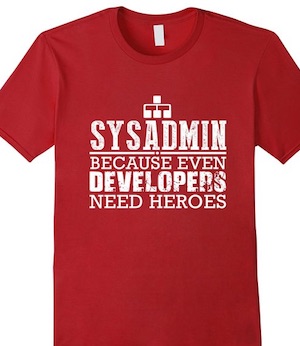 Q.Under Linux I can set Jumbo Frames by modifying configuration file. How do I configure FreeBSD network card to enable Jumbo frames on all of my NIC for 1000 Mbps speed and make MTU configuration persistence?
[click to continue…]

Q. How do I set / change the speed ( duplex settings ) on my FreeBSD network card? I'd like to change default 10Mbps to 100Mbps or vice versa. Linux user can use ethtool to set an Ethernet card speed and duplex, can I use the same command on FreeBSD?
[click to continue…]

H
ow do I configure networking or network interface card on HP Debian Linux U1 Server?
[click to continue…]

I've recently installed Debian Linux 4.0 on my server and Ubuntu Linux 7.04 on Laptop. I would love to have a multiple IP address that I can use for verity of purposes. I would like to bind 4 IP's to the 'eth0' device or NIC. How do I achieve this?
[click to continue…]

Q. How do I change ip address in Linux?
A. There are different ways to change IP address in Linux
(a) Command Line tools
(b) Modify configuration files
(c) Use GUI tools
Task: Display current IP address and setting for network interface called eth0
Use ifconfig command:
# ifconfig eth0
Output:
eth0      Link encap:Ethernet  HWaddr 00:30:48:5A:BF:46  
          inet addr:

10.5.123.2

  Bcast:

10.5.123.63

  Mask:

255.255.255.192


          inet6 addr: fe80::230:48ff:fe5a:bf46/64 Scope:Link
          UP BROADCAST RUNNING MULTICAST  MTU:1500  Metric:1
          RX packets:728204 errors:0 dropped:0 overruns:0 frame:0
          TX packets:1097451 errors:0 dropped:0 overruns:0 carrier:0
          collisions:0 txqueuelen:1000 
          RX bytes:62774749 (59.8 MiB)  TX bytes:1584343634 (1.4 GiB)
          Interrupt:177 

Task: Change IP address
You can change ip address using ifconfig command itself. To set IP address 192.168.1.5, enter command:
# ifconfig eth0 192.168.1.5 netmask 255.255.255.0 up
# ifconfig eth0

To make permanent changes to IP address you need to edit configuration file according to your Linux distribution.
Change IP address under
RedHat / CentOS / Fedora

core Linux

=> Please read – Howto change and setup IP address in Redhat Linux
Change IP address under
Debian / Ubuntu

Linux

=> Please read – Howto change and setup IP address in Ubuntu / Debian based Linux distros

Q. How do I remove virtual interfaces such as eth0:1 or eth1:1?
[click to continue…]

Q. I would like to create alias for my network card (NIC). How do I setup 2 IP address on One NIC? How do I add alias under Centos / Fedora / Debian / Ubuntu Linux?
[click to continue…]

How do I display or find out the MAC address for my small home / business router?
[click to continue…]

How do I find out my Linux / UNIX system ip address, subnet and related networking information from a command prompt?
[click to continue…]