I am a new Linux and Unix system user. How do I list the groups a user named foo belongs to? How can I display display the groups a user is in on Linux or Unix-like systems?

You need to use the groups command to show the groups a user belongs to on Linux or Unix shell prompt.
groups command details
Description
Find user's group memberships
Category
User Information
Difficulty
Easy
Root privileges
No
Estimated completion time
1m

Contents
Purpose
List a user's group memberships.
Syntax
The basic syntax is as follows:
groups
groups [UserNameHere]
groups --help
groups --version
groups command examples
To simply show a user's group memberships for the current user, type:
$ groups
Sample outputs:

In this example, twelev groups are output: staff, everyone, localaccounts, _appserverusr, admin, _appserveradm, _lpadmin, _appstore, _lpoperator, _developer, com.apple.access_screensharing, and com.apple.access_ssh. You can easily count total group with the following wc command:
$ groups | wc -w
Sample outputs:
      12
Recommend alternative to groups command
The groups command has been obsoleted by the id command. You need to use the following command which is equivalent to id -Gn:
$ id -Gn
$ id -Gn root

Sample outputs:
wheel daemon kmem sys tty operator procview procmod everyone staff certusers localaccounts admin _appstore _lpadmin _lpoperator _developer com.apple.access_screensharing com.apple.access_ssh
See also
Sysadmin because even developers need heroes!!!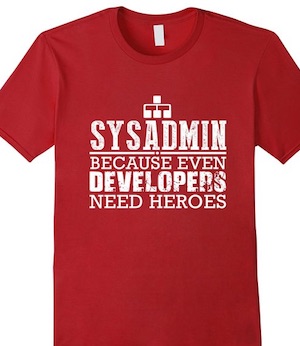 Share this tutorial on: