The best and top most posts of year 2007 that were emailed / viewed and printed by our readers over the year:
=> Resize Windows Partition with Open Source Software
=> Linux: Setup a transparent proxy with Squid in three easy steps
=> How do I find out Linux CPU utilization?
=> How Do I Enable remote access to MySQL database server?
=> Howto: Ubuntu Linux convert DHCP network configuration to static IP configuration
=> Linux > Command line BitTorrent client
=> Download of the day: AcetoneISO – extract, browse ISO and other CD/DVD formats under Linux
=> Howto install & use Flash, Java, Real Player 32 bit plugins under 64 bit Firefox
=> Samba share permissions simplified
=> Linux install and configure DLink DWL g 520 – RT61 Wireless LAN PCI Card
=> Linux configure point to point tunneling PPTP VPN client for Microsoft PPTP vpn server
=> Linux add ethtool duplex settings to a network card permanently
=> How to: Change / Setup bash custom prompt (PS1)
=> How to mount remote windows partition (windows share) under Linux
=> How to: Mount an ISO image under Linux
=> How to backup MySQL databases, web server files to a FTP server automatically
=> Linux bond or team multiple network interfaces (NIC) into single interface
=> Fix a dual boot Windows Vista and Linux problem
=> Ubuntu Linux NFS Client Configuration to mount nfs share
=> Sending email or mail with attachment from command or shell prompt
Sysadmin because even developers need heroes!!!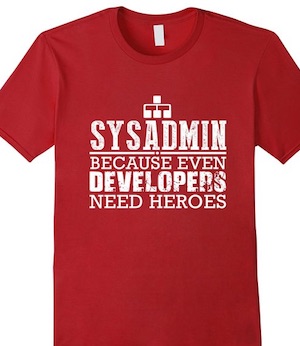 Share this on: