The best and top most posts of year 2007 that were emailed / viewed and printed by our readers over the year (part III of IV):
=> Installing VMWARE server on CentOS 5 or Red hat enterprise Linux 64 bit version
=> 10 boot time parameters you should know about the Linux kernel
=> Test mail server for an open relay
=> Linux Iptables open Bittorrent tcp ports 6881 to 6889
=> What is /dev/shm and its practical usage
=> Monitor and restart Apache or lighttpd webserver when daemon is killed
=> Linux last reboot time and date find out
=> 9 Tips to diagnose remote GNU/Linux server network connectivity issues
=> Howto: Performance Benchmarks a Web server
=> Linux: How to Encrypt and decrypt files with a password
=> How to keep a detailed audit trail of what's being done on your Linux systems
=> Copy MySQL database from one server to another remote server
=> How to: Recovering Linux grub boot loader password
=> Linux Iptables: How to specify a range of IP addresses or ports
=> SSH Public key based authentication – Howto
=> Lighttpd FasCGI PHP, MySQL chroot jail installation under Debian Linux
=> Linux hard drive benchmark & bottleneck testing software suite for performance
=> Redhat Enterprise Linux securely mount remote Linux / UNIX directory or file system using SSHFS
=> How do I test if my Linux server SCSI / SATA hard disk going bad?
Sysadmin because even developers need heroes!!!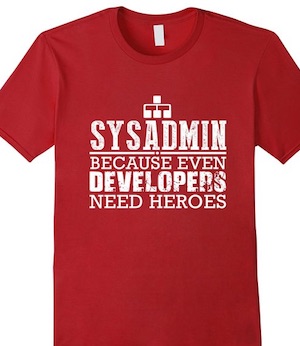 Share this on: