The best and top most posts of year 2007 that were emailed / viewed and printed by our readers over the year (part IV of IV):
=> Howto: Connect MySQL server using C program API under Linux or UNIX
=> Howto Linux rename multiple files at a shell prompt
=> Linux password manager that also works under Windows / OS X
=> Howto Backup PostgreSQL Databases Server With pg_dump command
=> FreeBSD reset or recover root password
=> Linux wget your ultimate command line downloader
=> Comparison: Linux vs FreeBSD (Bsd) oses
=> Browse a Samba or MS Windows share in Nautilus
=> OpenSSH deny or restrict access to users and groups
=> Installing and configuring lighttpd webserver – HOWTO
=> Shell script to watch the disk space
=> Linux Setting processor affinity for a certain task or process
=> Download of the day: Fedora core live CD
=> Linux Shutdown Command and Logfile
=> How do I create CD / DVD database Labels in OpenOffice.Org under Linux / Mac OS X / Windows?
=> Extract and decompile .chm file to view as html file under Linux
=> How to use rsync for transferring files under Linux or UNIX
=> Speed up Apache 2.0 web access or downloads with mod_deflate
=> How much RAM does my Ubuntu / Fedora Linux desktop PC have?
=> Monitoring hard disk health with smartd under Linux or UNIX operating systems
=> Zipping and Unzipping Files under Linux
=> Linux Postfix mail server SSL certificate installations and configuration
Thank you for all your support in 2007. I hope you enjoy this site! What else would you like to see on nixCraft? What you like, do not like or anything you feel I should improve on, please let me know in the comments.
Once again, a very happy and prosperous 2008 for all of you. Cheers!
Sysadmin because even developers need heroes!!!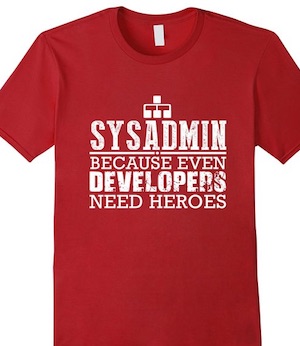 Share this on: