An excellent video of the presentation, which was given by Jason Dixon at the NYC BSD Conference at Columbia University on October 28, 2006.
Description
A tongue-in-cheek look at the history and future of the BSD movement. Modeled after the presentation styles of Lessig and Hardt, the talk all provides a light-hearted introspection of the leaders, technologies, and community that forges ahead despite having been left for dead some 15 years past.
Download link
=> iPod version
=> Google video
Sysadmin because even developers need heroes!!!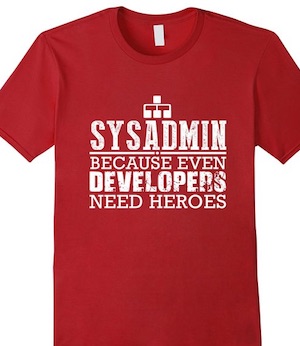 Share this on: