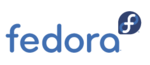 Fedora Linux version 16 (code name "Verne") has been released and available for download ( jump to download link ). Fedora Linux is a community-based Linux distribution which is sponsored by Red Hat, Inc. This release is dedicated to Dennis Ritchie, who co-invented Unix and the C language. Fedora is considered as the third most popular cutting edge distro, behind Ubuntu and Mint Linux for desktop and laptop usage.
[click to continue…]
Sysadmin because even developers need heroes!!!