This is a nice hack and a small how to about controlling Amarok media player:
Ever since I've received my new phone, bluetooth has excited me. To be honest, the notion of being able to control my pc from the phone was the exciting aspect. Ever wondered how to do this? Let me elaborate.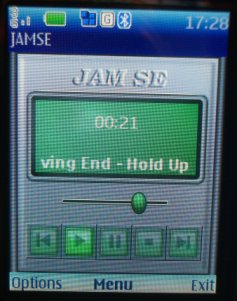 (Image Source: Authors blog)
=> Control Amarok with Bluetooth
Sysadmin because even developers need heroes!!!