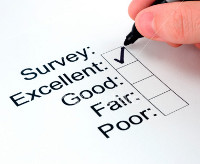 As the reader of this site you are our most important critic and commentator. I value your opinion and want to know what I'm doing right, what I could do better. Understanding your background and professional experience will help me make this site more interesting and relevant to you and other readers of this site. What types of additional content would you most like to see on nixCraft? Videos? Cutting edge technologies like cloud computing? We don't ask this of our readers often but we are hoping to enlist your help in helping us to get to know you better. The better we know you the better we can serve your needs.
Please click here to take survey.
Thank you.
Sysadmin because even developers need heroes!!!