Art of Illusion (AOI) is a 3-D graphics studio that provides modeling, texturing, animation, and rendering in a single program. It is designed to be easy to use so that new users can pick it up quickly, while still providing advanced features to let experienced users create professional-quality artwork. Its most striking feature is its simple GUI, which provides access to powerful and sophisticated features. The fact that it is written in pure Java gives it strong cross-platform support, and with today's Java technology, performance is not an issue. Finally, AOI is built on a strong core/plugin architecture, which makes it easy for even programming neophytes to enhance AOI to suit their purposes.
It is written entirely in Java, and can run on almost any operating system. It is licensed under GNU General Public License (GPL). There are installers for Mac OS X, Linux, and Windows, but AOI can run on any OS with a modern Java VM.
Sysadmin because even developers need heroes!!!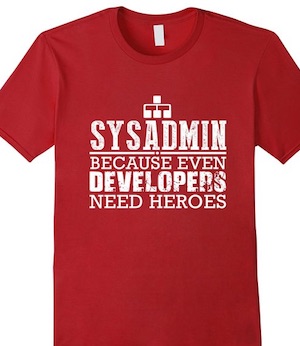 Share this on: