Actual UNIX commands and responses…
% make love
Make: Don't know how to make love. Stop.
% got a light?
No match.
% sleep with me
bad character
% man: Why did you get a divorce?
man:: Too many arguments.
Read more at slackercentral
Sysadmin because even developers need heroes!!!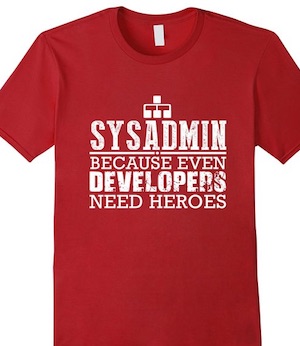 Share this on: