PHP is a very fast programming language, but there is more to optimizing PHP than just speed of code execution. You need to tweak Apache, PHP and other things.
Here are some good articles about php (read as PHP tips) performance optimization.
=> How to install and configure Alternative PHP Cache – The Alternative PHP Cache (APC) is a free and open opcode cache for PHP. It was conceived of to provide a free, open, and robust framework for caching and optimizing PHP intermediate code.
=> Cluesheet – Tips for PHP Developers – Excellent collection.
=> Getting Rich with PHP 5 OSCON 2006– Notes and slides
=> Accelerating PHP Applications – More notes and slides.
=> A HOWTO on Optimizing PHP – This article explain why optimizing PHP involves many factors which are not code related, and why tuning PHP requires an understanding of how PHP performs in relation to all the other subsystems on your server, and then identifying bottlenecks caused by these subsystems and fixing them.
=> 5 PHP Performance Tips You Probably Don't Want To Hear
=> Howto: Apache and php web server by hiding version information.
Sysadmin because even developers need heroes!!!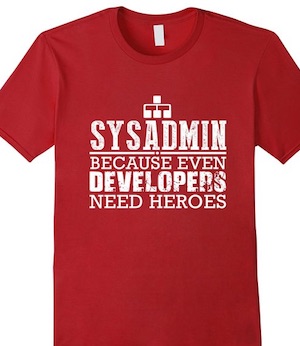 Share this on: