=> Using LVM for MySQL Backup and Replication Setup : Peter explains how to setup MySQL backup using LVM and Replication (Informative/Knowledgeable stuff)
=> Is Linux being left behind? : James asks the question and tries to justify his answer (Interesting take, but time will tell)
=> Inkscape HOWTO Videos on Youtube – Inkscape is opensource software and I found couple of videos on youtube explaining how to draw (Interesting stuff).
=> WP-APP – Atom Publisher Protocol for WordPress : Nifty hacks and perfect for command line power users using curl and other UNIX/Linux utilities (WordPress hacks).
=> Ferocious ants bite like a bullet : The bite of a trap-jaw ant is the fastest animal limb movement ever recorded, scientists say (Science).
=> 10 tips for keeping your desk clean and tidy : Learn how to keep your desk clean (Life hacks)
=> xFruits : A new service – compile multiple RSS/Atom feed into single RSS feed or PDF etc (Kewl Web 2.0)
Sysadmin because even developers need heroes!!!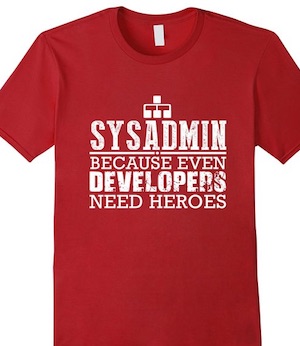 Share this on: