The NetBSD Project is pleased to announce that release 3.0 of the NetBSD operating system is now available. NetBSD is widely known as the most portable operating system in the world. It currently supports fifty seven different system architectures, all from a single source tree, and is always being ported to more.NetBSD 3.0 continues our long tradition with major improvements in stability, performance, networking, security, also includes support for two new platforms (iyonix and hp700), and many new peripherals. You can download it here
Between Joe finished Of Mages and Mail Trilogy (all three parts) series, do not forget to check it out.
Sysadmin because even developers need heroes!!!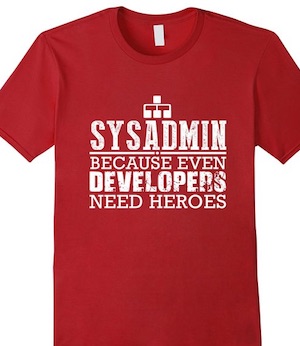 Share this on: