Recently updated/posted Linux and UNIX FAQ:
=> Squid content filtering: Block / download of music MP3, mpg, mpeg, exec files
=> Change the From: email address in PHP mail()
=> Squid deny users accessing a website
=> Linux or UNIX change file permissions recursively ( conditional )
=> Mysql remove duplicate data or rows with DISTINCT
=> Linux disable or drop / block ping packets all together
=> Limit the number of Telnet sessions coming from the same remote system
=> Run ASP.Net on a Linux, Solaris UNIX, Mac OS X or FreeBSD
=> Linux passive ftp not working problem and solution
=> Linux or UNIX which groups do I belong to?
=> Linux basic memory test for errors
Sysadmin because even developers need heroes!!!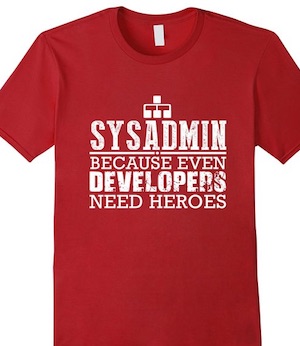 Share this on: