FTA "…Setting up enterprise groupware is usually associated with huge costs, both in money and staffing, and immense complexity, requiring professionals to keep everything running smoothly. The benefits are worth the costs, though, even for smaller organizations. If done correctly, your staff will be up-to-date and able to quickly and easily share essential information. With Open-Xchange Server, you can get those benefits from an open source application.
IBM's Domino, and Microsoft Exchange are the two big names in this field, with Novell Groupwise right behind them. These 800-pound gorillas have everything you need, but the flip side is the high costs of installation, and the need for experienced people to keep everything running smoothly…"
Read more…
Sysadmin because even developers need heroes!!!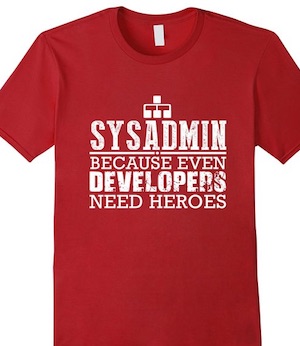 Share this on: