Like most sys admin, I'm lazy. I try to automate almost all things in order to save time. Inexperienced sys admin and help desk staff working under me finds all these tools useful. It saves their time and avoids security issues. Automation allows help desk staff to do things that they don't have enough direct system knowledge to do themselves. However, selecting correct tool and applying correct methodology is very important.

Personally, I prefer BASH, Perl and Python (best glue languages) for my automation and sys admin work needs. Currently, I'm learning Django a high-level Python web framework with rapid development and clean, pragmatic design. It is important to note that Perl / Python is not the answer to all of your sys admin problems or web projects. What appropriate scripting language do you use to solve problems? What do you guys think?
[poll id="4″]
Sysadmin because even developers need heroes!!!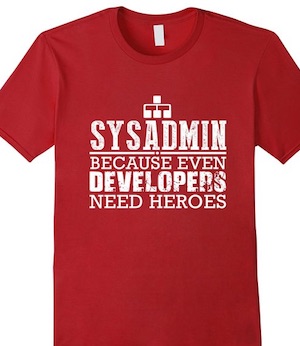 Share this on: