I love scripting and when you have GUI utilities to create a dialog box from scripts, it makes your life easy.
Zenity and KDialog tools allow you to create GNOME- and KDE-specific front ends for scripts.
FTA, "…Because Linux developers have made great strides in improving Linux's desktop interfaces and GUI applications, users have had no reason to focus on the command line. New users especially tend to be wary of the command-line interface (CLI) and favor the graphical environments (GUI) …"
Read more at Linux.com
For example consider following small command:
$ zenity –info –text "Welcome to nixCraft weblog" –title='Hi there!'
Output: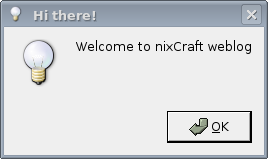 Pretty easy eah? ;)
Sysadmin because even developers need heroes!!!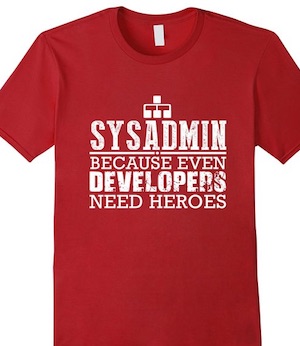 Share this on: