blank screen
Couple of quick question answered by me:
=> Show all running processes in Linux
=> Debian or Ubuntu Linux runlevel configuration tool to start service
=> up2date command to update Redhat enterprise Linux (RHEL) howto
=> Howto: configure xinetd service under Linux or UNIX systems
=> Blank screen during a Linux graphical installation
Enjoy!
Sysadmin because even developers need heroes!!!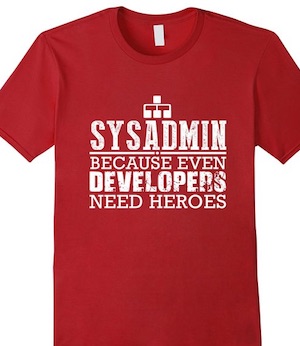 My friend is new to Linux, everything was fine until he made some changes to X, which result into this problem. Now whenever he types command startx to start X he get a blank screen. Finally, he contacted me me via yahoo and asked me to get rid rid of this problem.
Step # 1: Reset blank X screen
First, get out of Blank screen by pressing combination of keys Ctrl+Alt+Backspace. If this fails, reboot system.
Step # 2: Reconfigure X server display
At shell, prompt type the following command to reconfigure X display.
If you are using Red Hat /Fedora / CentOS Linux type command:
# redhat-config-xfree86
If you are using Debian Linux type command:
# dpkg-reconfigure xserver-xfree86
OR login as the root user and type command:
# XFree86 -configure
Step # 3: Test new setup
Type startx to test your new settings:
# startx
OR if you used XFree86 –configure command to reconfigure X, then test it with following command:
# XFree86 -xf86config /etc/X11/XF86Config.new
See also: