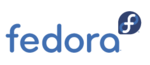 Fedora Linux version 11 has been released and available for download ( jump to download link ). Fedora Linux is a community-based Linux distribution. Fedora is sponsored by Red Hat, Inc.

One of Fedora's main objectives is not only to contain free and open source software, but also to be on the leading edge of such technologies.
Fedora 11, codenamed "Leonidas", was released on June 9, 2009. The features include ext4, a 20-second startup, and the latest GNOME, KDE and XFCE releases. Firefox 3.5 and Thunderbird 3's latest pre-releases are available as well.
[click to continue…]
Sysadmin because even developers need heroes!!!