The Nokia N800 Internet Tablet is a wireless Internet appliance from Nokia. It is powered by Debian Linux.
KDE and all it's supporting programs have been compiled for the Internet Tablet, and it works b-e-a-utifully. I've installed this sucker on my N770 and it purrs like a kitten, believe it or not ;)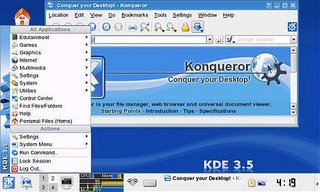 Sysadmin because even developers need heroes!!!