Here you go…
Uh-oh…..
Shit!!
What the hell!?
Go get your backup tape. (You do have a backup tape?)
That's SOOOOO bizarre.
Wow!! Look at this…..
Hey!! The suns don't do this.
Terminated??!
What software license?
Well, it's doing something…..
Wow….that seemed fast…..
I got a better job at Lockheed…
Management says…
Sorry, the new equipment didn't get budgetted.
101 Things you do NOT want your System Administrator to say [packetstormsecurity.nl]
Sysadmin because even developers need heroes!!!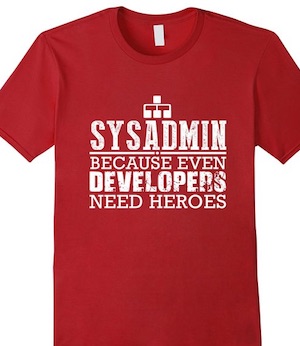 Share this on: