Thanks to our readers, we had no shortage of great material in 2006.
These are the most popular pages and on an average user spend time anywhere between 5-20 minutes on these pages alone.
1. Linux Shell Scripting Tutorial v1.05r3 – A Beginner's handbook
2. Linux: Setup a transparent proxy with Squid in three easy steps
3. Howto: build Linux kernel module against installed kernel w/o full kernel source tree
4. Why Linux don't support mp3 and selected wifi cards out of the box?
5. Quick way to switch from KDE to GNOME or viceversa
6. How to keep a detailed audit trail of what's being done on your Linux systems
7. Linux add ethtool duplex settings to a network card permanently
8. Linux Get list of installed software for reinstallation / restore software
9. Linux > Command line BitTorrent client
10. Linux install and configure DLink DWL g 520 – RT61 Wireless LAN PCI Card
Cyberciti.biz Zeitgeist
These are top 10 search patterns for cyberciti.biz. A big surprise for me, user generally searches for movie reviews and other fun stuff as compare to Linux and computing stuff. No wonder highest commented post is movie review only.
=> stick cricket
=> krrish movie review
=> kank review
=> mysql change password
=> google earth india
=> hanuman movie
=> resize partition
=> linux shell scripting
=> /dev/shm
=> resolve.conf
Sysadmin because even developers need heroes!!!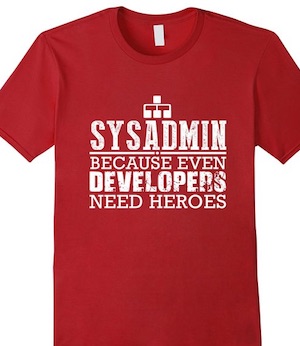 Share this on: